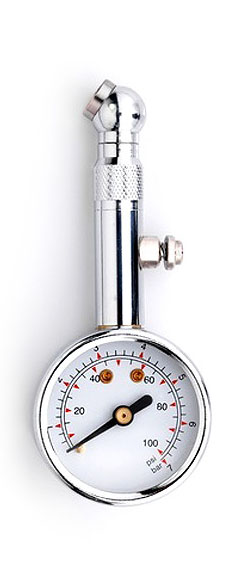 Correct tyre pressure is vital to your safety on the road. Under-inflated tyres affect handling and grip, potentially causing irregular or unpredictable vehicle behaviour. They are also much more likely to suffer from a dangerous sudden rapid deflation, especially on high-speed motorway journeys. By keeping your tyres at their optimum pressure, your running costs are also reduced. Under-inflated tyres require a bigger force to make them turn, so your car uses more fuel. Additionally, tyres which are not set to their correct pressure wear out more quickly. So, to benefit from lower fuel bills, longer tyre life, increased safety and reduced CO2 emissions, make sure you check your tyre pressures at least once a month and before a long journey.
If you are not sure about checking your tyre presures yourself please call in and one of our technictions will do it for you at free of charge.
Our Reviews
Got the best tyres within my budget! Thanks to the staff at Plume Tyres for guiding me so well.
~Josh
I have been visiting Plume tyres, Shirley Branch for the past 3 years. I like how the staff is so honest and doesn't charge anything extra. They tell you exactly what's wrong with your car and wouldn't try to take out extra money from your pocket! Do visit them for any car or tyre related problem.
~Oliver
Great job done in perfectly fitting my tyres. Very professional and friendly team. Highly recommended.
~Jacob
For a person who doesn't know much about tyre puncture repairs, these guys helped me out a lot! They guided me so well and thankfully didn't charge any extra amount.
~Lily
Thanks for the help in repairing my tyres. It's the first time when a garage didn't ask me to get the tyres replaced for extra money!
~Maria
My car was troubling me with a strange vibration. I knew I needed new tyres but my budget was holding me back. At plume tyres, the staff quite well understood what I'm looking for and offered the right pair of tyres at the right price. It has been a while now and the tyres are working just fine! Glad I bought them
~Mark
Read more »