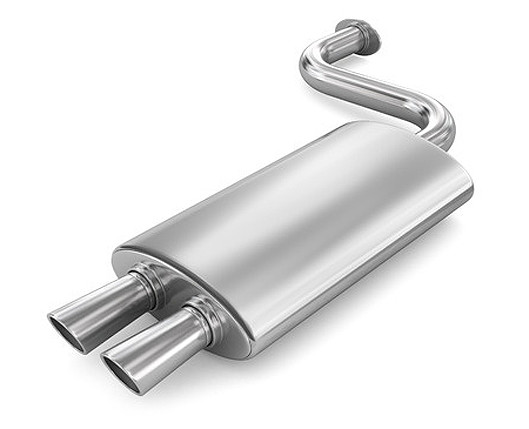 At Plume Tyres we stock a vast variety of car exhausts that suites all makes and models. However, in an unlikely event of not having the perfect exhaust for your car, we can always get it delivered to our garage the very same day for you!
Plume Tyres have been in the automotive industry for nearly 4 decades offering its clients with the best of vehicle services and the most authentic car parts. Therefore, we never compromise on quality and offer exhausts that are guaranteed for up to three years of time. Along with maintaining quality, we also make sure that we cater to all of our customers; both price sensitive and insensitive. Therefore, we offer our services at affordable prices so that budget constraints do not get in the way of you being safe!
---
Vehicle Exhaust Replacement Checklist
Our teams of experts have been professionally trained to perform both repair and replacement services for your car exhausts. If you notice any of the following you should have your exhaust checked by one of our experts to find out whether any components need replacing;

Noises:
Rattling – a rattling noise may indicate loose brackets holding the system in place,
Roaring – a roaring noise could be a potential problem with the silencer,
Hissing or popping – this could be a sign that the muffler or one of the pipes is leaking.
Emissions:
Blue smoke – this could indicate a fault in the engine which is putting burnt oil into the exhaust system and resulting in blue smoke,
White smoke – white smoke when first started is normal. If it continues, this could be due to an internal coolant leak and the white smoke is the result of burning antifreeze. If there are no water leaks underneath your car it could be a leaking head gasket or a crack in the engine.
Visual appearance:
Rust or corrosion on the pipe as well as cracks, especially where the pipes connect could indicate a problem.
You can either call us at 0121 745 5692 for further details. Or simply head over to our garage located at 343 Stratford Road, Shirley, Solihull. We're open from Monday to Friday from 8:30 am till 5:30 pm and on Saturday from 8:30 am till 1:00 pm.
We provide car exhaust replacement and repair facilities at our Knowle and Birmingham branches as well.
Our Reviews
Got new tyres for my SUV last year from Plume Tyres, Shirley Branch. Glad they're working well till now. Thanks guys!
~Jack
I had a flat tyre and I had never been to a garage before! But the staff at Plume tyres, Hall Green Branch was very friendly and helpful. They quickly fixed my tyre in less than 30 minutes! It was amazing.
~Katie
I have been visiting Plume tyres, Shirley Branch for the past 3 years. I like how the staff is so honest and doesn't charge anything extra. They tell you exactly what's wrong with your car and wouldn't try to take out extra money from your pocket! Do visit them for any car or tyre related problem.
~Oliver
Good service. And what a friendly staff.
~Linda
I find the prices here very economical and the services they offer are also worth it. I always refer to them for any car repair or maintenance service. I like how they always give their best and honest opinions.
~Michael
I visited Plume Tyres, Sheldon branch for a tyre replacement actually. However, they fixed my tyre problem by just a simple tyre repair. Cost me a lot less than what I expected. Thanks guys!
~Peter
Read more »